A STRATEGIC ROLE IN THE PROMOTION OF THE 2030 AGENDA
In the editions of Venice City Solutions 2030 the spotlight also turned on AICCRE, the Italian Association which since 1952 has represented municipalities, provinces and regions in international meetings.

AICCRE operates on two levels, supranational and national, increasingly synergistic, since the provisions of the European Union have a decisive impact on our daily life and on our local and regional authorities. Moreover, with its presence at UCLG and by joining networks such as PLATFORMA, AICCRE is also present in world fora where policies related to the major issues concerning our future are decided: from climate change to the fight against poverty, from law to health and migration, from decentralized cooperation to urban development.
In recent years, AICCRE has also been committed to the UN Agenda 2030 and its 17 Sustainable Development Goals, bringing the discussion on the 2030 Agenda to Italy as well, offering Italian local authorities the opportunity to exchange their experiences internationally.
Venice Cirty Solutions 2030 is the first Local4Action Hub in the world!
Local4Action Hubs is a new initiative by UCLG to foster an active global community of cities and regions contributing to the achievement of the 2030 Agenda by creating a platform for visibility through peer exchanges, learning, advocacy and communications work.
Local and regional governments are at the forefront of implementing the 2030 Agenda. Therefore, all Local4Action hubs are contributing to the triple impact of localization:
Local-Global: Contribute to the global conversation about sustainability from a grassroots reality and bring a global brand locally
Acceleration: Accelerate the implementation of global agendas through network localization efforts in the UCLG community.
Synchronization: Increase the opportunities for collaboration and synchronization and new ways for members / partners / constituencies to relate.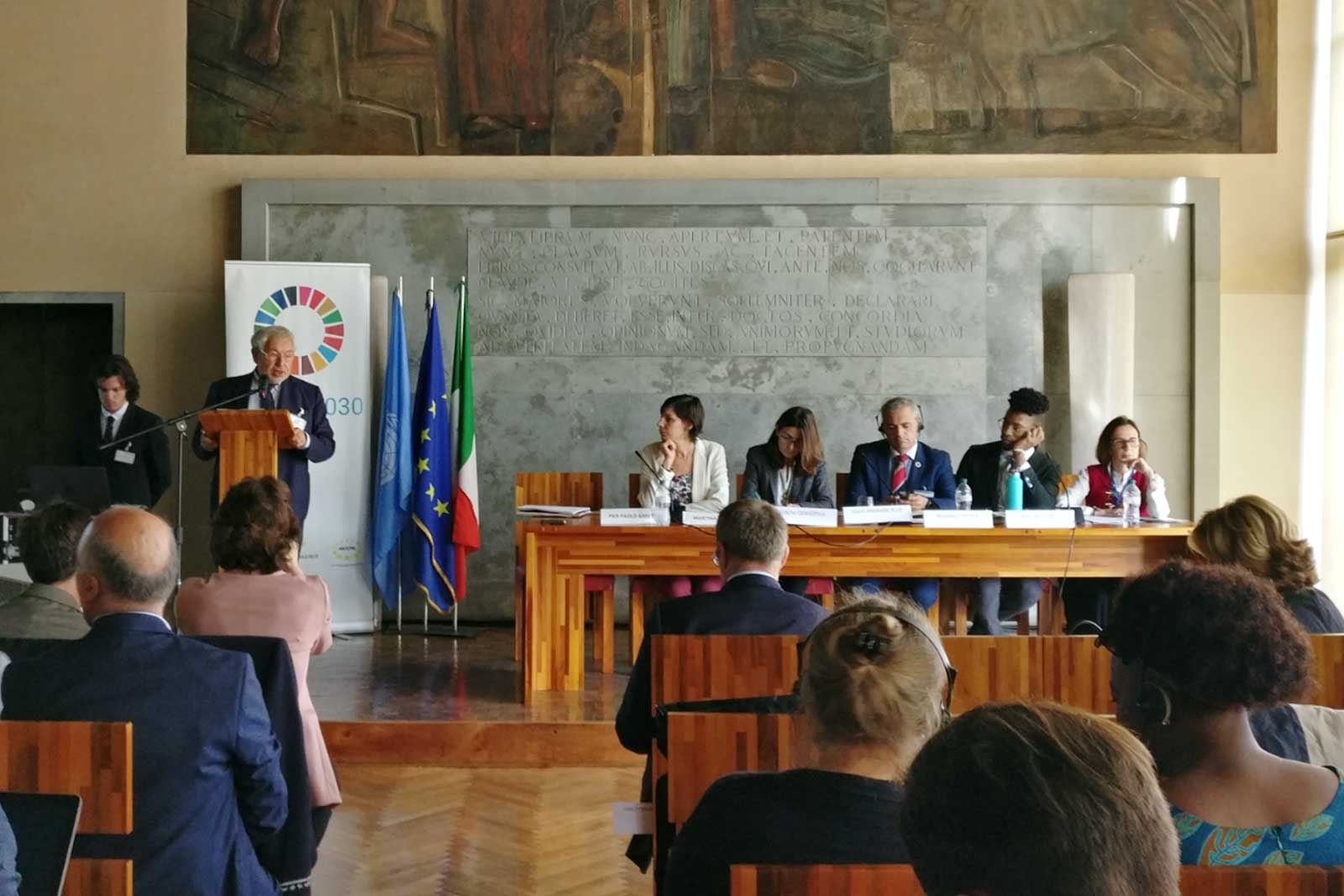 How does AICCRE work?
AICCRE works in partnership with CEMR (Council of Municipalities and Regions of Europe) of which it is the Italian section, and with the Platforma coalition promoted by the European Commission to train local authorities, initiating them towards international cooperation actions.
AICCRE is the Italian section of United Cities and Local Governments (UCLG), the global association of local authorities. Thanks also to the support of AICCRE, the UN 2030 Agenda has become for many countries, including Italy, a tool to accompany cities and regions to decentralized cooperation.