HIGH LEVEL POLITICAL
FORUM NY 2019
Venice City Solutions lands in New York City Solutions sbarca a New York
Since the beginning of 2019, a constructive dialogue has been consolidated with the Italian Government which, thanks to Venice City Solutions, has recognized the role of local authorities in the 2030 Agenda and the role of AICCRE as coordinator of training and research actions on SDGs for Italian municipalities, provinces and regions. In confirmation of this attestation of interest, the Italian Government asked AICCRE to organize the side event of the Italian Government on July 16, 2019 for the United Nations High Level Political Forum (HLPF) in New York, based on the conclusions and recommendations by Venice City Solutions.
In terms of dissemination, the United Nations High Level Political Forum is confirmed as the most important reference point for the SDG's.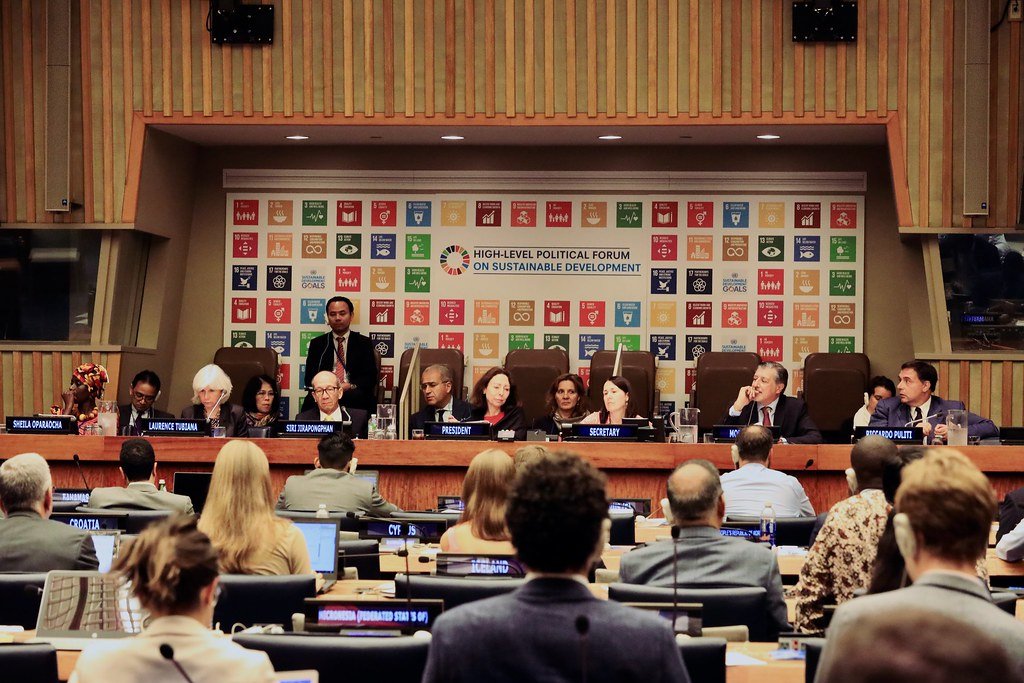 The great protagonists of a great appointment
Participants: Xavier Michon for UNCDF; Mariangela Zappia, Ambassador, Permanent Representative of Italy to the United Nations; Sergio Costa, Minister of the Environment of the Italian Government; Alamine Ousmane Mey, Minister of Economy and Royal Development of Cameroon; Lalaina Raharimboahangy of the government of Madagascar; Carla Rey, Secretary General of AICCRE; Maimunah Mohd Sharif of UN-Habitat; Thomas Beloe for SDG's Finance Hub; Emilia Saiz, Secretary General of UCLG, Stefano Manservisi, Director General of DGDEVCO.
Localizing the SDGs:
the role and impact of local authorities for the 2030 Agenda (HLPF19 Side Event)...
SEE VIDEO »
...
High level Political Forum NY 2019
Venice City Solutions lands in New York...