Venice City Solutions
4TH EDITION
SDGs SOLUTIONS TO RETHINK THE CITY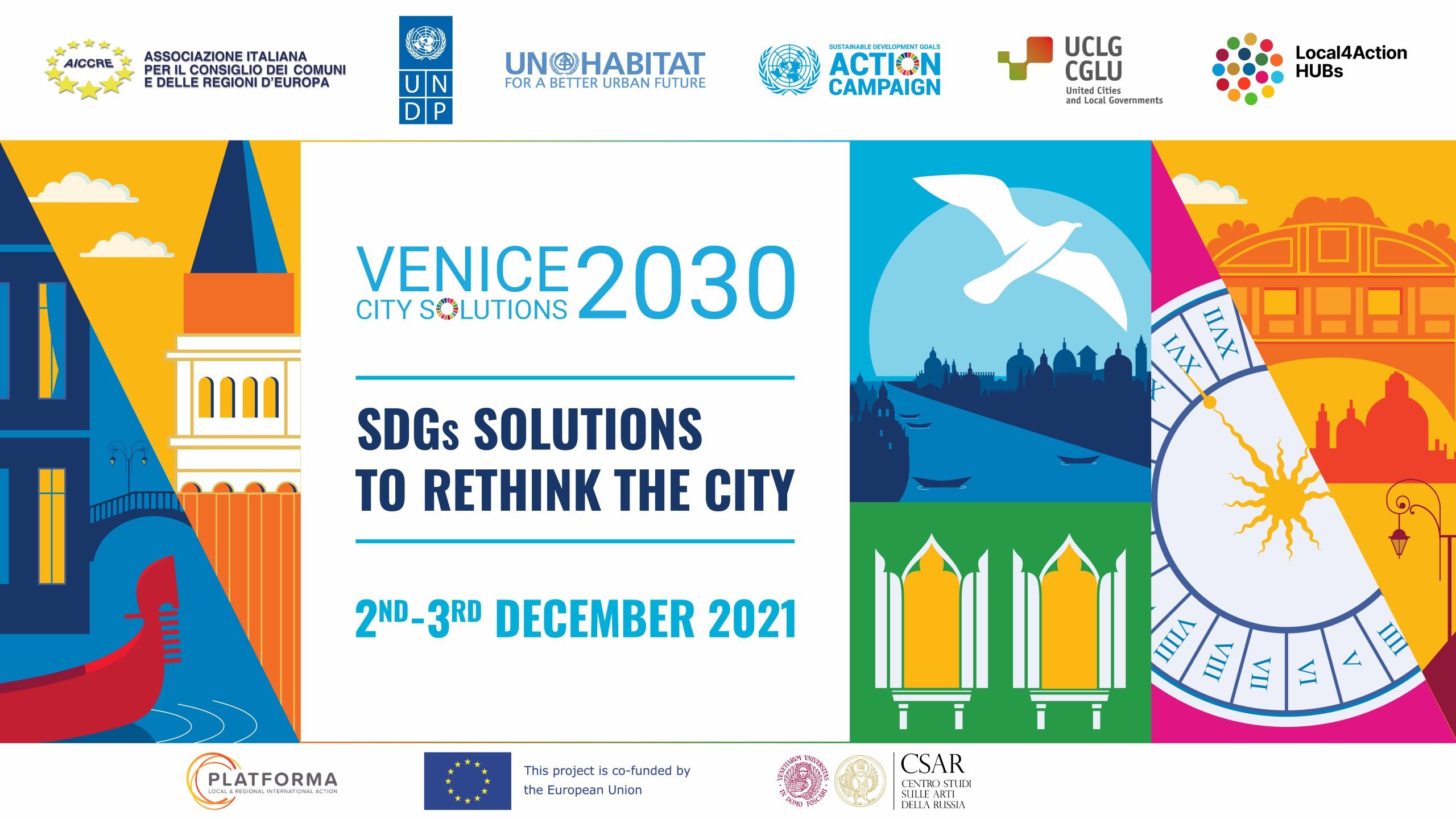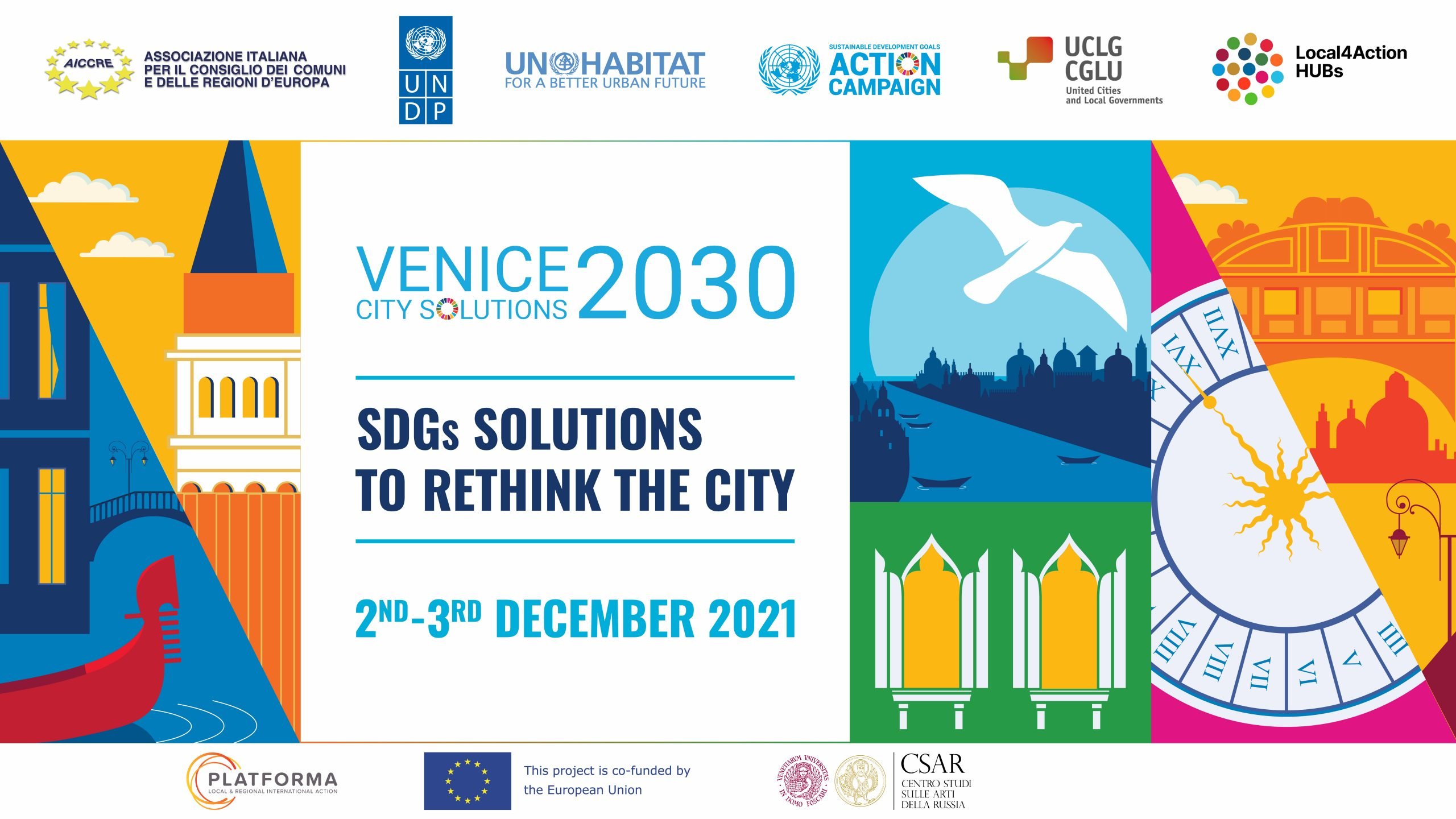 Venice City Solutions 2030 4th edition
Online 2nd and 3rd December 2021
In this fourth edition, we want to gather innovative solutions that local governments and their partners are already experimenting and bringing into our streets. How cities are getting inspired by the SDGs, turning around old ways of doing things, and engaging citizens into local action. This year's concept wants to "go to the point", by offering a platform to share with us what our partners are doing differently, how they are using SDGs as a tool to transform the city. The COVID 19 crisis has given us many reasons to RETHINK. And we need to RETHINK the city, as a place in constant transformation, because innovation happens in cities. This year, we want to find responses to some of these questions:
How are the SDGs guiding the action of Mayors and city practitioners?
How is Agenda 2030 influencing city planning and budgeting?
How are SDGs changing the way local government plan and deliver services?
Is Agenda 2030 helping cities to innovate, how and where?
UN High Level Political Forum in New York
VCS 2020 edition at UN HLPF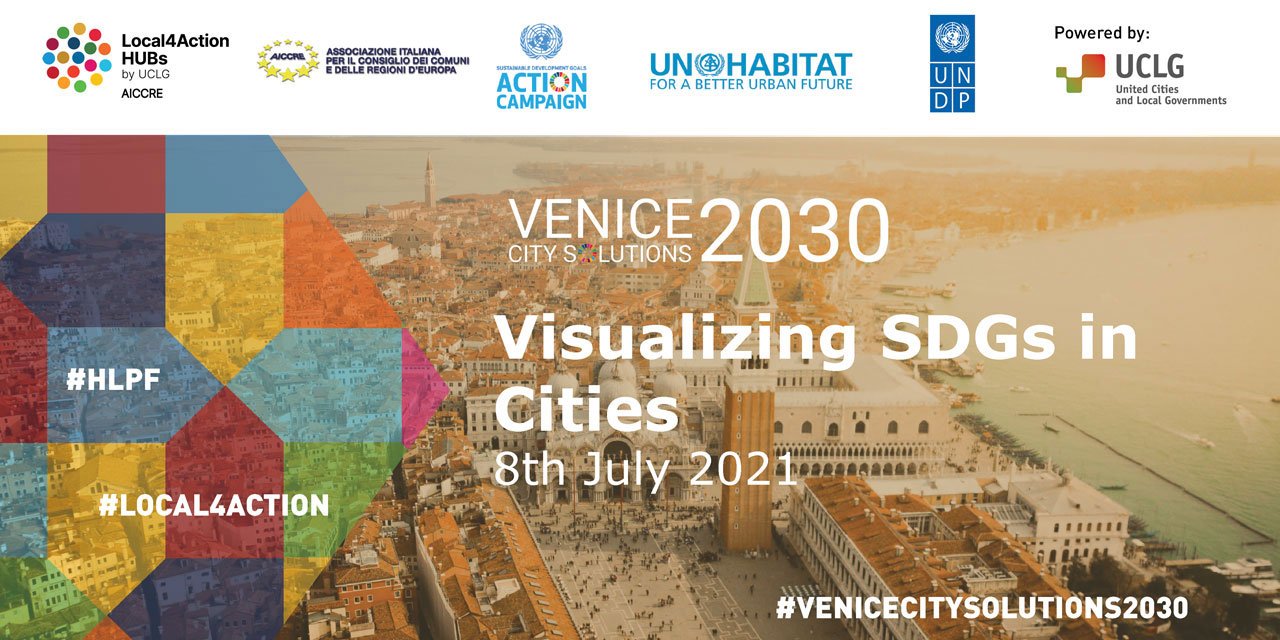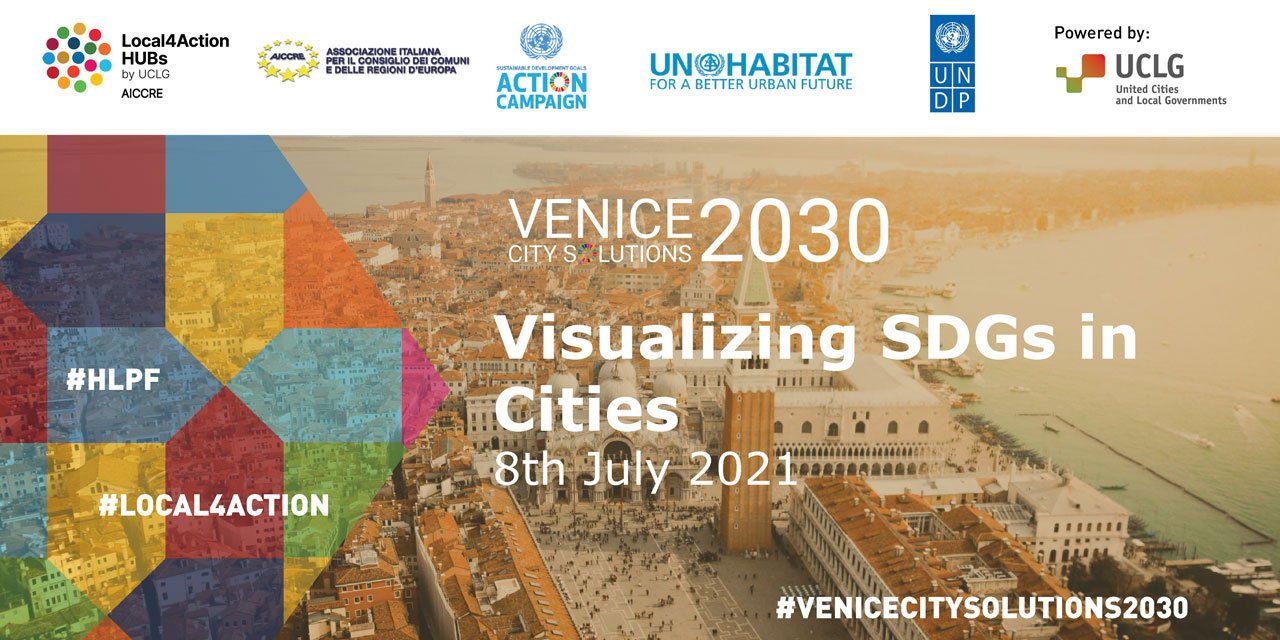 Venice City Solutions 2030 at High Level Political Forum 2021
Online – 8 July 2021, h. 13.30 – 15.00 CET
Building on the discussions and conclusions of the 2020 edition of the Venice City Solutions Series, the 2021 HLPF side event will be the opportunity to showcase how local governments are using SDGs as a tool to visualize local action and bring together SDGs in the city.
The event will gather representatives of local and regional governments, their associations, Mayors, Governors and other governmental representatives and selected partners to discuss the way ahead for SDG implementation at local level.
The event is addressed to the following participants:
Representatives of National Governments
Mayors, Governors or representatives of their national local government associations.
Civil society and community representatives
Other partners able to contribute to the debate.